Bereavement and grief are periods of mourning and great sadness, especially prominent after the death of a loved one. This blog will describe the meaning of these feelings and provide advice for how to deal with them.
Grief is the 'conflicting feelings that are caused by the end of or the change of a familiar behaviour or pattern'. In most cases, grief is prominent following the death of a loved one, due to the fact it portrays an end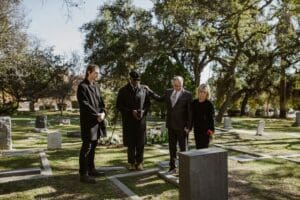 to something that has been familiar to us, feeling as though something is missing. The unfortunate fact that we are unable to have this person back sends us into the natural state of bereavement and grief, mourning over our loved ones, which comes with a tremendous amount of sadness. Grief can also cause physical symptoms such as; a lack of energy, difficulty breathing, aches and pains, a hollow feeling in your stomach, inability to sleep, and tightness in the chest and throat. Theses are other aspects of grief and bereavement, which manifest as physical pain in the griever's body.
If you are experiencing any of these symptoms and are feeling anxious about them, speak to your GP. If you'd like to talk to someone following a recent loss of a loved one, call the Marie Curie Bereavement Support Helpline, found below.
The 5 Stages of Grief:
The 5 stages of grief are a part of the framework of how we learn to live without a loved one. Not everyone experiences all 5 stages, and not all experience them in order, as everyone deals with grief differently, however, the common 5 stages of grief are as follows.
Denial.

In this stage of grief, the world se

ems meaningless and overwhelming, and life makes little sense. We are in a state of denial, whereby we are completely numb. We tend to wonder how, if, and why we should carry on with our lives, trying to find a way to get through. Although an unfortunate feeling to be suppressed to, the state of denial can be seen as a grace, as it helps to pace our feelings of grief. When we finally get through this stage, the feelings we were denying start to surface.

Anger.

This is an absolutely necessary stage of the healing process.

We need to be willing to feel our anger, because the more we do, the more these feelings will begin to dissipate, and we start to heal. We seem to live in a society where anger is frowned upon, but it's okay to feel angry, deserted and abandoned, we have lost someone close to us, this is how we heal. The anger is just an indication of the intensity of the love we have for our lost one.

Bargaining. After the loss of a loved one, we want our old life restored, and our loved one back. We tend to bargain with the pain we feel, that we'd do anything not to feel this pain of grief, remaining in the past. Often we'll ask to wake up and this loss will have all been a dream, bargaining with the higher power to take the pain away. This is a large part of the grieving process, and a difficult one to get through.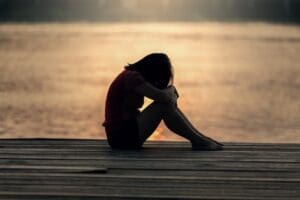 4.  Depression. After bargaining, empty feelings begin to present themselves, and we feel grief on a much deeper level than before. The depressive state feels as though it will last forever, but it won't! We're only one stage away from acceptance, we will get there. This stage may seem like a mental illness, but it is the natural and appropriate response to such a great loss. We seem to withdraw from life when we enter this stage, but if grief is a healing process, then this depressive state is one of the necessary and natural ways to get us through.
5.  Acceptance. This final stage is where we accept the reality that our loved one is physically gone, and begin to accept our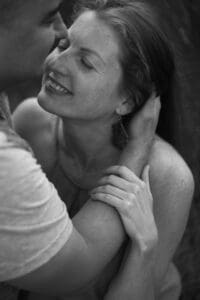 new life. Our lives are going to change, as we have lost a big part of us, so we need to take time to readjust and try to live again. After denying our feelings, in this stage we begin to listen to our needs, whereby we grow, evolve and change. We invest in new relationships and friendships, and start to lead our new life. For this to happen, we must let the grieving process take place, and give our grief its time.
How to Help/Cope with Grief:
The pain of grief can make us want to withdraw from the world, but talking to someone else is a vital part of healing. To cope with grief, you should try:
Talking to friends and family members

, now is the time you can lean on them for support, talk to them face to face and accept any assistance offered, it will make a difference.

Use comfort from your faith

– if you are religious, doing spiritual activities may give you solace.

Join a support group

–

grief can feel exceptionally lonely, so surrounding yourself with people who have experienced this process and can understand you are a great help to healing.
Speak to a therapist

if your grief becomes too much to handle, a mental health professional could help you in grief counselling. You also need to ensure you are taking care of yourself while going through this process, and although it is easy to forget, it plays a large part in healing.

You should

face your feelings

, as trying to suppress them will prolong the grieving process, let yourself mourn.

Try to maintain your interests and hobbies.

Routine gives us comfort, so getting back into these activities that make you happy can help you come to terms with your loss.
Look after your physical health because your mind is connected to your body. If you are doing well physically, then your mind is able to cope well emotionally, leading to a faster grieving process.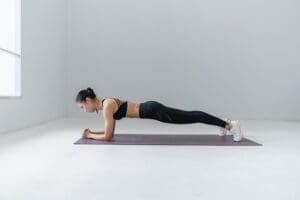 A great way of dealing with bereavement is to get a memento to remember your lost one by. This is how Photo Pendant UK can help you throughout this grieving process, as we offer ways in which you can treasure an image of a loved one through a piece of jewellery. This makes for an incredibly unique and individual gift for yourself, or a friend/family member who is going through the struggle of bereavement.
Keep a lost loved one close to your heart with a Photo Pendant.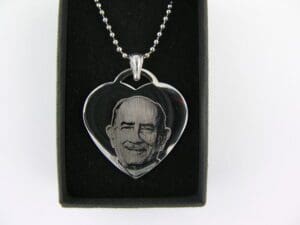 Another way that can help you deal with the grieving process after losing a loved one is to speak to bereavement charities. These people know what they're doing; they have experienced this process and understand how to help you cope.
Some suggested charities include; 'Cruse Bereavement Care' which is a charity that provides free care and bereavement counselling to people who are suffering from grief. To contact someone from Cruse, call the helpline on 08088081677, or visit their website at www.cruse.org.uk.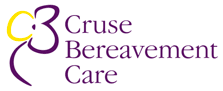 Cruse Image Reference: Cruse.org.uk. n.d. Cruse Bereavement Care |. [online] Available at: <https://www.cruse.org.uk/> [Accessed 3 August 2021].
Alternatively; 'Marie Curie' is a charity that also offers bereavement support, especially through terminal illness. To contact someone from Marie Curie, call their bereavement helpline on 08000902309, or visit their website at www.mariecurie.org.uk/help/support/bereavement.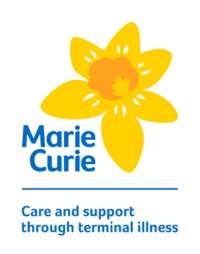 Marie Curie Image Reference: En.wikipedia.org. 2021. Marie Curie (charity) – Wikipedia. [online] Available at: <https://en.wikipedia.org/wiki/Marie_Curie_(charity)> [Accessed 4 August 2021].
Although a tremendously unfortunate process to have to go through, grief is a natural and common reaction to losing someone important to you. After coming to terms with what grief actually is, and acknowledging the 5 stages that occur when grieving, the process should become easier.
Remember, you are not alone in this experience, and there are plenty of people who want to help you cope in this sad time, don't be afraid to ring a bereavement charity and get some advice. It is vital that you take care of yourself during this process, as the stress of such a loss can lead to depletion in physical and emotional energy. Looking after both your emotional and physical needs will help you get through this difficult time.