When producing your Photo Pendant, the quality depends heavily on the quality of your chosen photo! So when it comes to choosing what photo works well on a Photo Pendant, take a listen to our following guidelines so we can produce the best personalised photo product for you…
If you would like to hear a more in depth rundown of our requirments and examples of good photos to submit for our range of jewellery pendants, please check out our full Photo Submission Tips page.
Tip 1: Submit a photo with even lighting!
When choosing your photo, make sure you aren't submitting one that is overly flooded with light. While we are told that photos taken in bright, natural light are best, this lighting can overpower your image and cause a lot of the detail in faces to be lost. Follow these photo tips to avoid doing this:
Take your photo in the shade. Taking your photo in a well lit building or under the shade of a tree can filter out a lot of the suns harsh light and preserve detail in the face.
Take photos facing away from harsh light. If you have to take a photo in direct sunlight, it's normally best not to be facing the sun directly. Try facing away from the light source when taking your photo to avoid losing detail.
Here's an example of what lighting works and what lighting doesn't: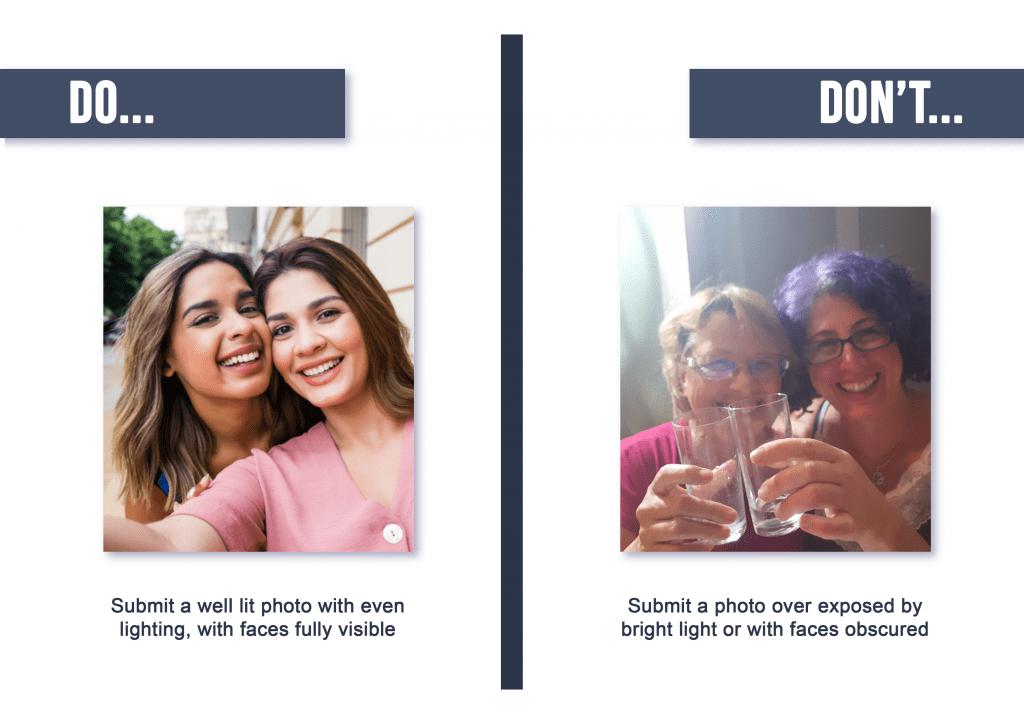 Tip 2: Submit a photo that's in-focus!
For the best possible results when producing your Photo Pendant, please be sure that you're submitting a photo that is crisp and in- focus, as opposed to a blurry photo! This will ensure that as much detail as possible will be engraved on your personalised photo gift. Here are a few suggestions on how to take a clear photo:
Have a steady hand! Try and keep the camera as steady as you possibly can so that your device is able to focus on what you're taking a photo of.
Make sure your subject is being still. Your photo will turn out much clearr if your taking a photo of someone standing still instead of someone running which would create a lot of motion blur.
Here's an example of a clear photo vs a blurry photo: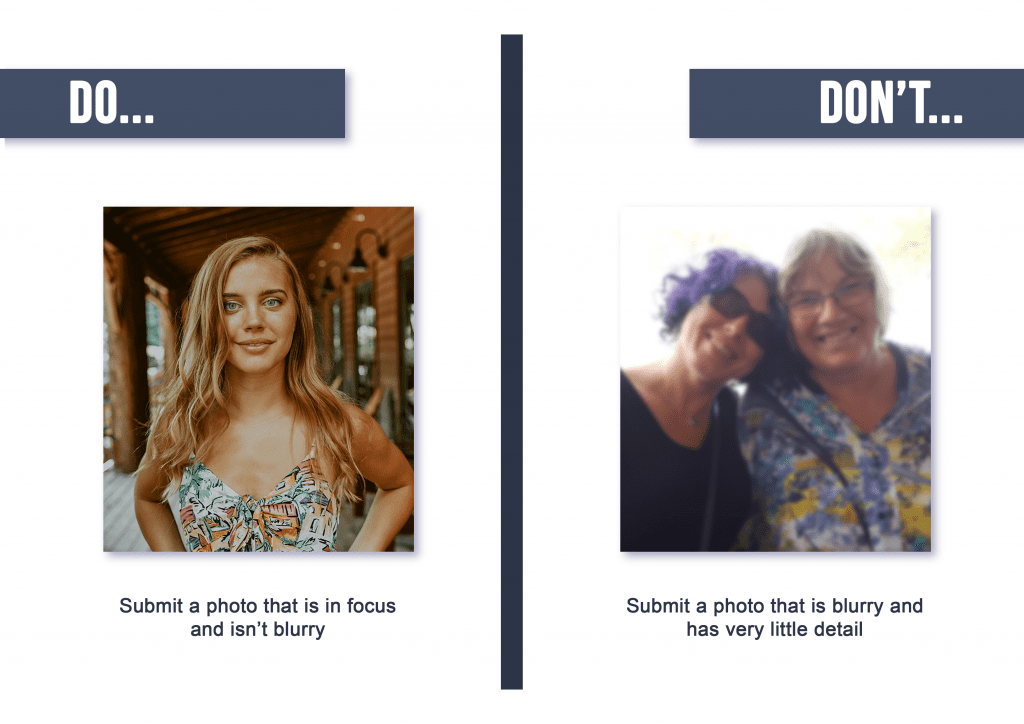 Tip 3: Submit a close up photo!
When choosing photo to put on your Photo Pendant, please submit one that was taken close up to the subject, with the face front and center. This is so we can engrave as much detail as possible onto your item of photo jewellery. Especially with old photos, it's very tricky to be able to create a detailed engraving of a photo that was taken from a large distance away. Here are some tips to ensure you're choosing the ideal photo:
Use zoom. When taking your photo, dont be afraid to use the zoom function sparingly to capture as much detail as possible. This is only if you're unable to get as close to your subject as you'd like.
Newer photos taken from a distance can work, but stay away from old photos if they aren't close ups.
Here is an example of what we're looking for and what we aren't: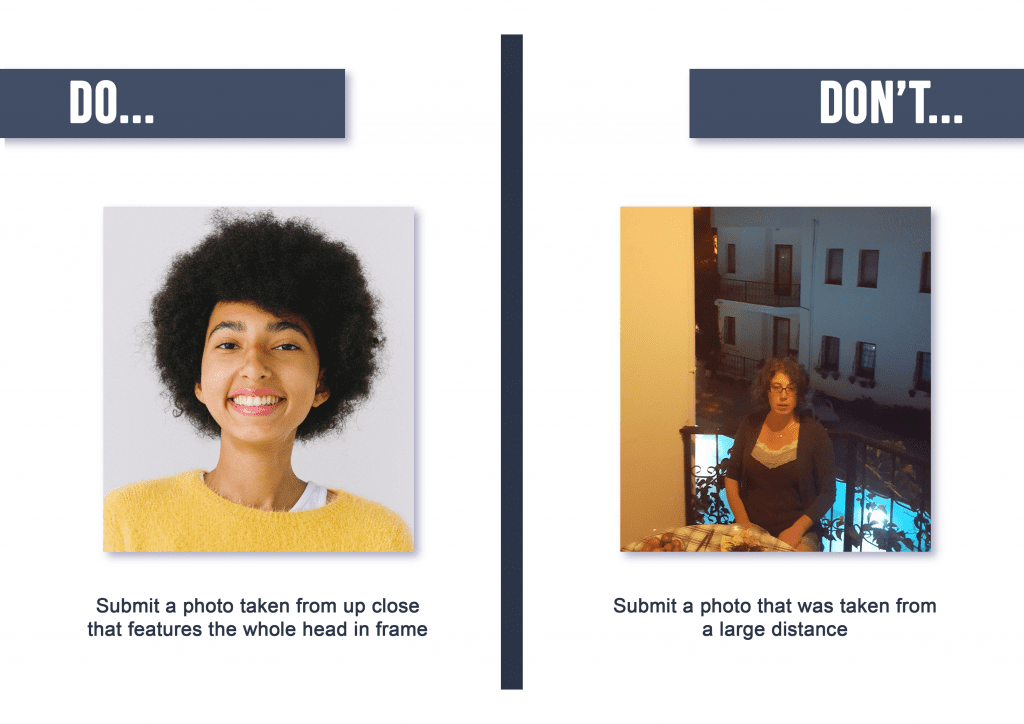 Tip 4: Submit your photos induvidually!
At Photo Pendant, we offer a photo merging range where we can take two of your induvidual photos and edit them together (check out the photo merging range HERE). We ask that when you submit photos for this service, send them in seperately rather than in a homemade collage. This is due to the fact that our editors have to edit the values of each photo induvidually to create the best possible outcome on your memento of a loved one.
Here's an example of what and what not to do: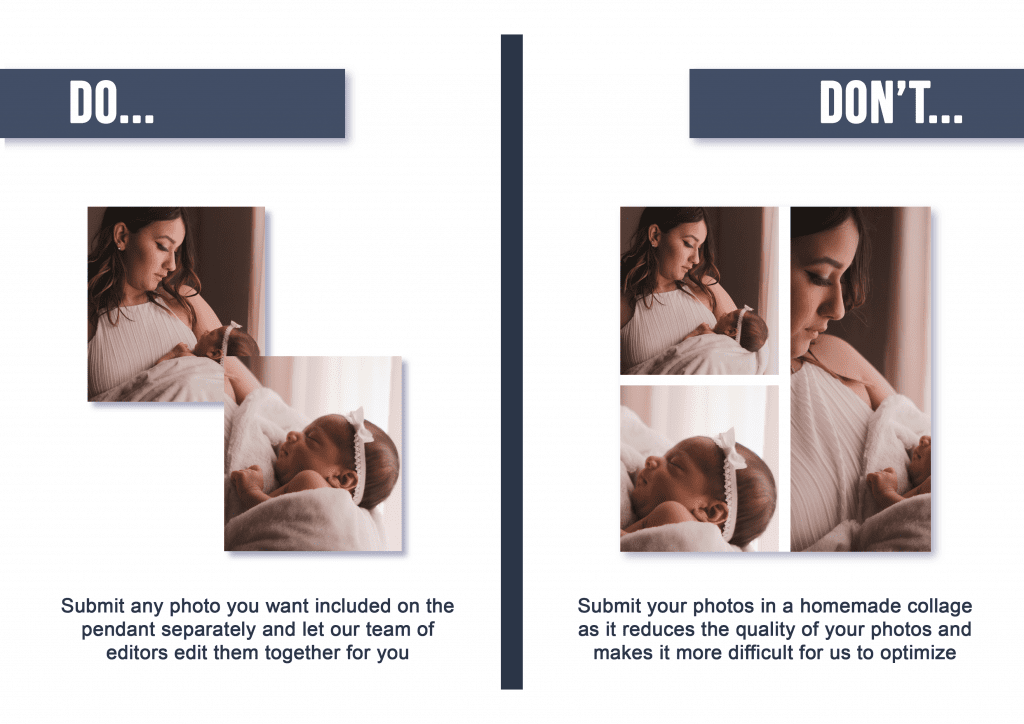 Tip 5: Take your photo out from behind the frame!
It's very common at Photo Pendant that customers like to take a picture of an old family photo using their mobile phone to get put on a pendant. While this isn't a bad practice, the problem comes when the photo isn't taken out from behind the glass photo frame. As glass is reflective, the frame normally photographs with a bright glare which bleaches parts of your photo and strips it of detail.
Here's what you should be submitting: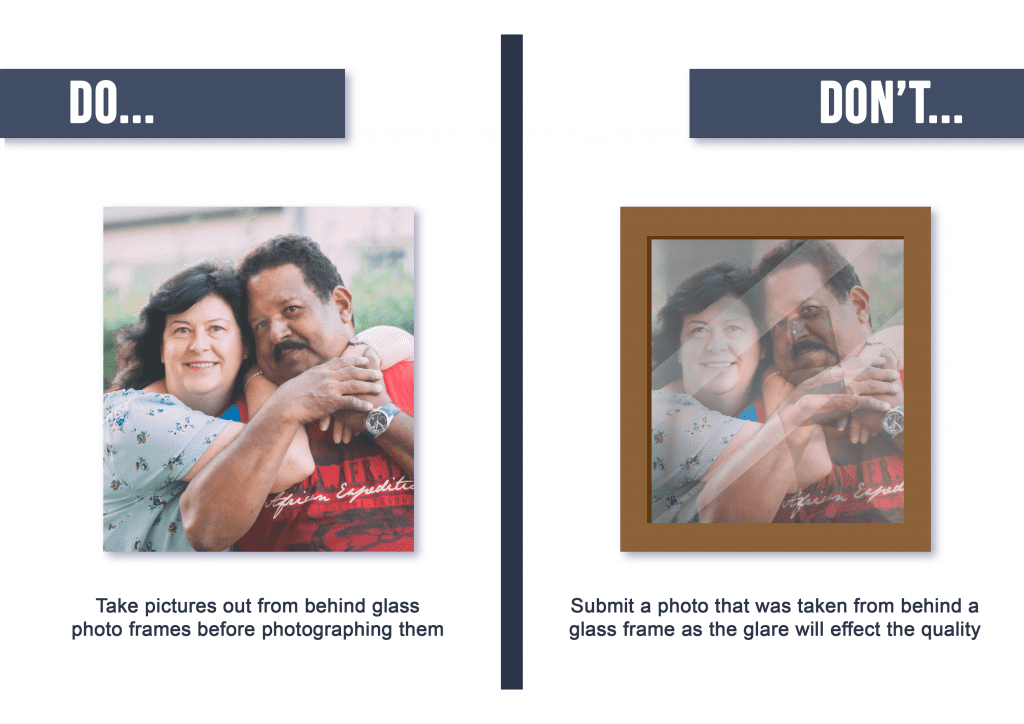 So, in conclusion, following these guidelines as much as you can will help our team create the best possible personalised keepsake for you! Thank you in advance, and if you want to read up on this topic further we would encourage you to visit our Photo Submission Tips page!